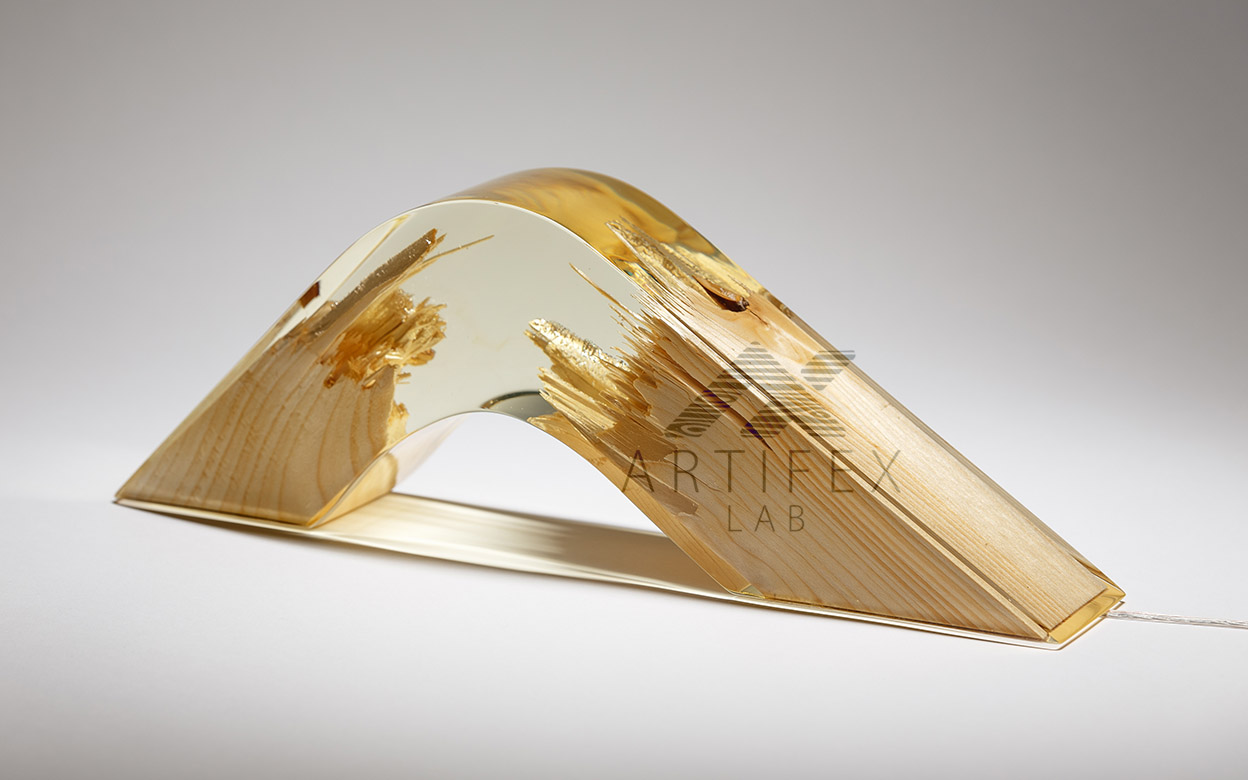 Torn Lamp Curved
June 7, 2013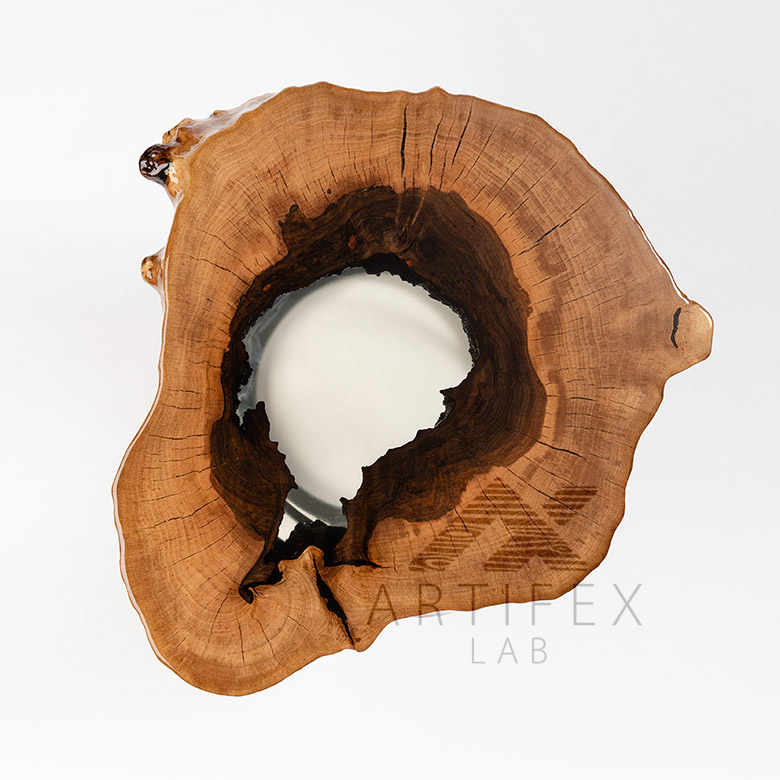 Live edge walnut and resin coffee table
June 7, 2013
Impress coffee table
We designed this coffee table because we wanted to embody the feelings we had when walking on meadow riverbanks. The tabletop contains several materials that highlight the textures and colors found in these areas.
It's ellipsoidal shape, as well as the rounded shapes of the elements in the countertop, evoke the natural erosion of materials under the action of water, but also it brings the viewer the delight of seeing rounded, non-aggressive shapes, leading him to a state of tranquility.
Description
DIMENSIONS
Length: 130 cm
Width: 60 cm
Height: 47 cm
Table top: 3,5 cm thick
MATERIALS
The materials used are wood, river rock, epoxy resin, and steel. The wood we used is walnut and the stone elements are made by cutting river rocks we selected straight from the riverbed. We chose the most transparent and tintless type of epoxy resin possible.
The tabletop is sustained by the square steel bars network, which is designed as a dynamic, rhythmic, composition, reproducing in an abstract way the image of some roots or vegetal debris brought by water.
Additional information
| | |
| --- | --- |
| Availability | Custom-made. Email us for offer |