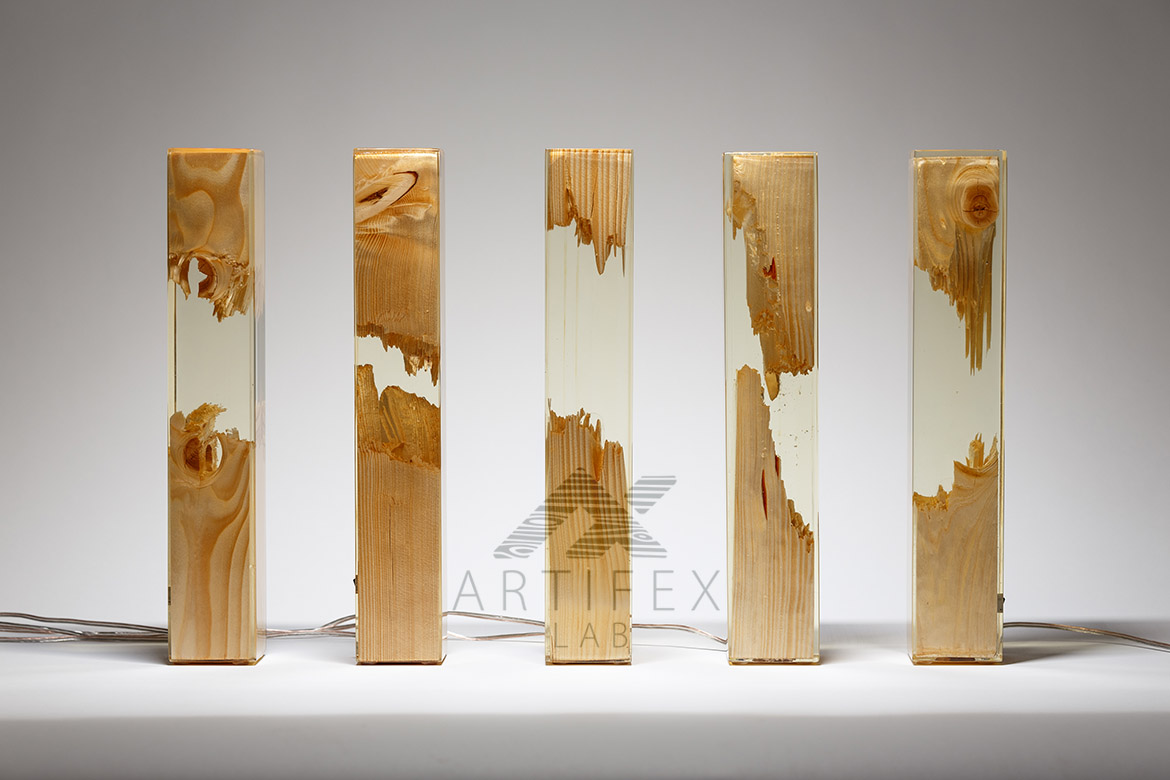 Torn Lamp Vertical
June 7, 2013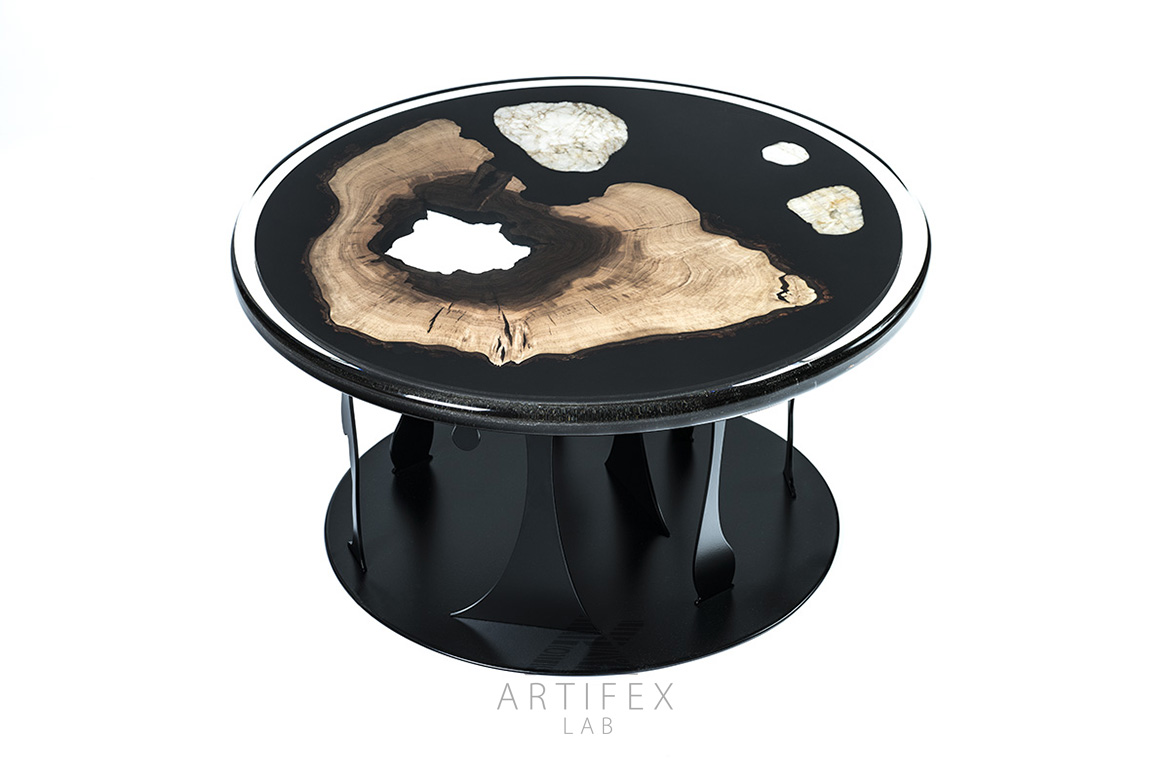 "Satellite" Collection – Black 01 Coffee table
August 12, 2020
Elliptical black coffee table
The challenge of curved lines. We wanted to create a wood and resin coffee table with a design that would contain, as much as possible, only curved lines.
In addition to the color and texture of the walnut, we added a sectioned river stone detail, which has an organic texture and a lighter color than the rest of the elements, so the gaze is being directed to the details that surround it. The colors of the wooden and stone elements warm up the cold black that surrounds them, and, together with the round shapes, transform this massive coffee table into a delicate table.
We chose to create a delicate color contrast between the glossy black tabletop and the matte black steel legs.
Description
DIMENSIONS
Length: 130 cm
Width: 60 cm
Height: 47 cm
Tabletop: 7 cm thick
MATERIALS
Walnut wood
River rock
Sand
2 types of epoxy resin
Steel
Additional information
| | |
| --- | --- |
| Availability | Custom-made. Email us for offer |